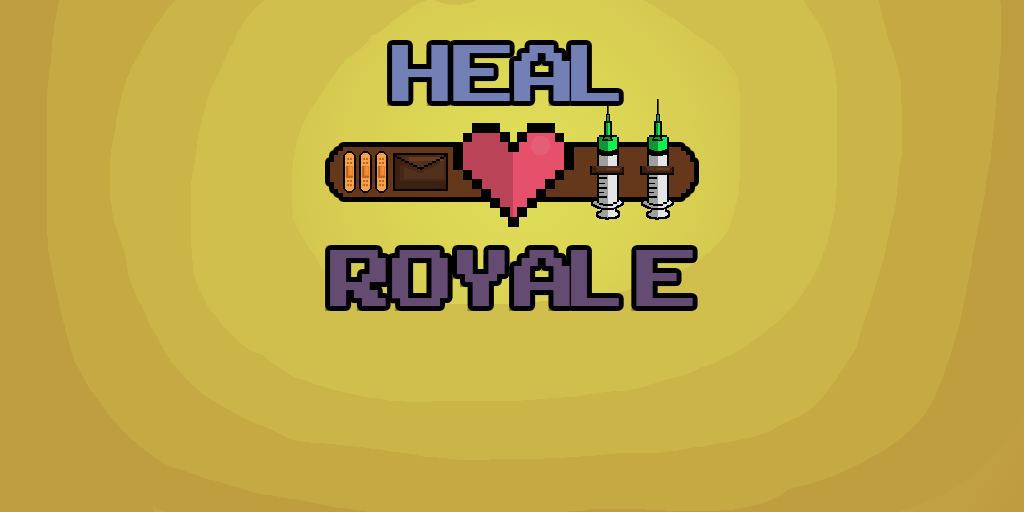 Heal Royale
Hello everyone, here is Arsart (Arthur Souza), I am one of the programmers of Heal Royale. We made this game for two jams at the same time, the Semcomp 21 Jam and the Ludum Dare 42 jam. We had envisioned a online multiplayer game to be made at a game jam. This is no simple task, if you consider that no one in the project had ever finished a online game. We hope you enjoy our game. We had to make some few ajustments in the Jam version of the game, so it can be easily playable.

About the future of this game:
We plan to do some polishing and balancing in the game. Some weapons are far better than others, and we acknowledge this. Is no easy task to program and balance the game at the same time xD. We will develop the game with the mobile version in mind. The windows and Linux version are part of a test, to know if it's worth or not to develop for this plataform. We plan to release the game at the play store, but before, we need to be certain that the game is finished.

Tell us your opinion and help us make a better game.
By Arsart

Files
Heal Royale_Windows.zip
7 MB
Aug 19, 2018
Heal Royale_Linux.zip
19 MB
Aug 19, 2018